Pilot Harold Buckner couldn't have been happier; flight training in the army had paid off. He'd been accepted to fly the mail for Walter T. Varney's new airline, Varney Airlines. The 435-mile route would be between Elko, Nevada and Pasco, Washington with a stop in Boise, Idaho.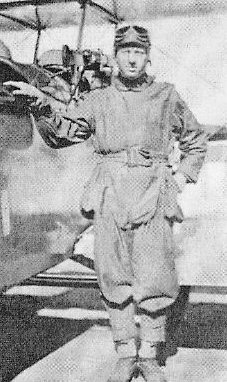 Harold Buckner
Some called Contract Airmail Route 5 (CAM 5). the least promising of the U.S. Air Mail Service's new contract lines, said it was a "nowhere route" over a bunch of "cow towns." But Harold considered the new route, launched on April 6, 1926, far from shoddy; besides he liked Varney, a flier himself and owner of a flying school and an air taxi service. No one in Harold's family could convince the young pilot to choose another profession, avoid what he considered the promising new field of aviation, even though the chosen route included a dangerous succession of mountains, high desert landscape, deep canyons and sparsely-settled terrain.
All went well at first. Harold took pleasure being recognized at flight stops as the Varney pilot. People in town called him by his first name. "Harold's arrived" they'd shout when the whirl of his Swallow biplane sounded overhead. His wife Anna enjoyed status as wife of the valiant Varney air mail pilot.
Flying the route in winter, however, was daunting even for a veteran pilot. In January 1927 Varney pilot George Buck flew through sleet and ice so thick he unbuttoned his safety belt to see over the ice-clogged windshield. Harold understood the dangers of winter flying; but he prided himself on coming through, delivering the mail no matter what the conditions. Thanks to Harold and fellow pilots, revenues were up and climbing. In 1927 Varney replaced his Swallow biplanes with the more reliable Stearmans.
It was a Stearman Harold was flying Friday January 18, 1929, when he left leaving Pasco for Boise. The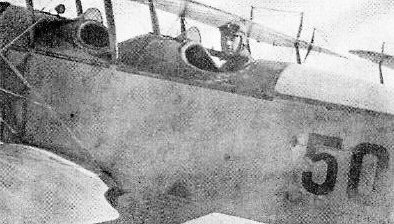 Harold's plane
weather was terrible, snow, fog, ice, much the same conditions Buck had encountered and survived two years before. At 4:10 p.m. the manager of the La Grande, Oregon airport heard Harold's plane pass over. Two hours later Boise reported he had not arrived. Calls immediately went out along the line. A plane had been heard over horse ranches in the Minam, Oregon area 20 miles east of Cove. Harold was far off course and possibly lost.
Varney officials from Boise immediately headed to La Grande, arriving late that night. The next morning, just as they were formulating plans for an extensive search of the Minam area, a telephone call came through from the forest ranger at Cove. The plane had crashed; the pilot was safe and injured. He had passed over the ranger station at 5:20 and ten minutes later dived into a tree about a mile from a cabin occupied by two trappers. A rescue party from La Grande, a few on horseback, set right out.
For the trappers sad story: click here.